OUR TEAM
OUR WORK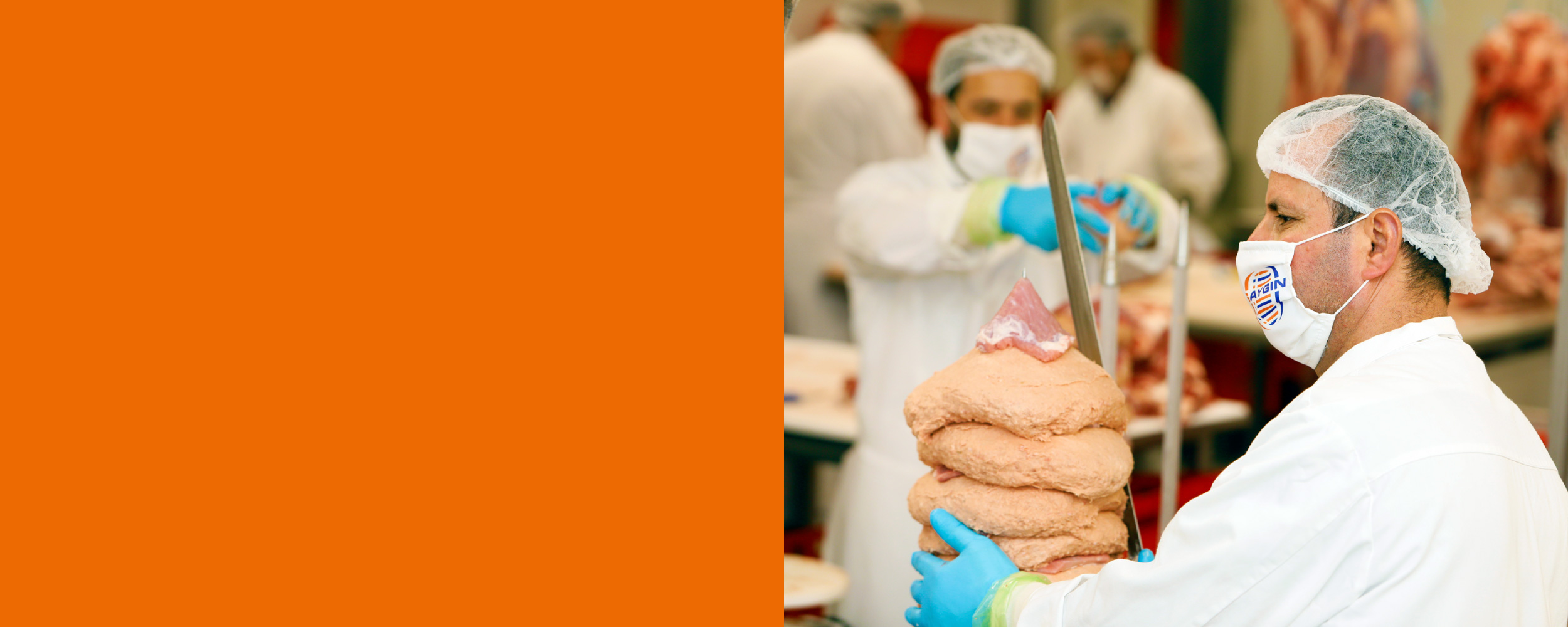 Our Work
Our Passion
Our Profession
OUR PRODUCTION FACILITY
To produce our delicious doner kebab we obtain our raw meat from Europe's most selected companies.
Our staff prepared the meat for the production and after it passes through a variety of different processes, it is marinated in the special seasonings that give it our traditional flavour.
We work under standard temperatures in our production areas. After the meat is placed on the rotisserie skewer it is placed in the quick-freeze units at -40°C. When frozen sufficiently
, the doner is then moved to refrigerated storage.